gluten free foods
now browsing by tag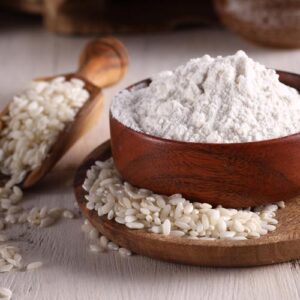 Is rice gluten free? The quick answer to that is yes it is!
Rice as a gluten free ingredient
Following a gluten free diet made up of nothing but fresh natural ingredients is pretty straightforward. Most problems arise when you stray beyond this into the realm of packaged and processed foods. Seemingly simple items may turn out to contain wheat in the ingredients, or at the very least come with the possibility of cross contamination. It has, for instance, become almost impossible to buy frozen chips without gluten as they are now invariably coated in some form of wheat.
Thankfully, many companies are now becoming more savvy about this and are using rice flour in their products instead of wheat.
Then there is cooking. Making a meal from scratch with a limited array of ingredients is not always easy. Suddenly, the simplest of things are off the menu and you need to rethink your entire recipe. Many of the sauces and condiments that we use to add flavour actually involve wheat somewhere in their processing.
Did it occur to you, for instance, that not all vinegar is safe for a gluten free diet? Luckily, rice vinegar is gluten free, and is far sweeter and less acrid than other types.
Gluten free pasta is much more palatable than it once was. Also made from rice, along with corn, some brands are almost indistinguishable from its wheat based cousins.
Rice noodles are the base of many authentic Asian dishes in their own right, but they also make a great gluten free alternative to wheat based carbs.
Gluten proteins in rice
Although rice is officially considered gluten free it does contain certain proteins that may trigger sensitivities in a small percentage of individuals. Rice passes the gluten threshold that is considered safe for coeliacs yet, as we discovered with oats, it does contain something known as prolamines. These proteins are are one of the types found in gluten and are known to cause sensitivity in some people.
This does bring into question the current definition of gluten free, and we may find that to be completely gluten free involves eliminating grains altogether.
But for most of us, rice is the ideal gluten free option. It can be used as a wheat substitute in a number of ways, making a gluten free diet more accessible to all.
Have you explored our range of gluten free groceries yet? You can also learn more with our introduction to gluten free food.
---
This article was reproduced on this site with permission from operafoods.com.au the "Gluten Free Cereal manufacturers and distributors".
See original article:- Is Rice Gluten Free?