exotic granola
now browsing by tag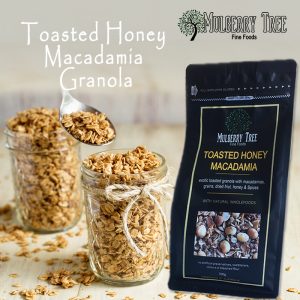 Wholesale Granola and Muesli products of Mulberry Tree represent the absolute best of nature. All our products are hand-prepared using the best quality ingredients from Australia's sun drenched farmlands. You can try our Muesli packs to start your day with sustained energy.
Our Toasted Honey Macadamia is an exotic toasted granola which is mixed with different nuts like grains, dried fruits, honey & spices. It is one of the healthiest breakfast cereals which is so convenient to prepare and cook.
Mulberry Tree is a wholesale supplier of crunchy Granolas and Muesli in Australia. They are a wholly-owned subsidiary of Opera Foods Pty Ltd, Muesli brands Australia. We produce a wide range of Muesli using the mixture of a different array of fruits and nuts like roasted almonds, toasted cranberries, and toasted macadamia.
Order your favorite Granola and Muesli pack from Mulberry tree to begin your morning with a renewed energy and strength.
Do you love granola products? Are you interested in reselling Granola? Kindly contact Mulberry Tree, we are the key wholesale granola suppliers of Australia.